It's been ages since I've blogged on anything but in no way does it mean that I have stopped watching dramas. To be honest, nothing much really made me crazy for the past few months and as usual real life always take precedence. That's that but my interest have been revived the past weeks with goodies like Joseon Gunman and Fated to Love You being utterly winning in different ways. Everyone who started reading this site knew of The Princess Man's recaps so there's no way in hell I would have missed out on Joseon Gunman – I have that much faith in the production. And with names like Lee Jun Ki and Nam Sang Mi thrown into the mix, I wouldn't miss this for the world. I'm one of many who saw the original FTLY but admittedly I lost interest in that one midway and had to force myself to complete it then. Jang Hyuk's maniac laugh takes some getting used to but I would say the show as a whole totally channels a different vibe, and in a good way. Jang Na-ra is so endearing that it's not hard to connect with her Kim Mi-young right off the bat.
I also took some time to check out offerings from other countries since I have the time at present and hola – Boss and Me is my latest favourite drama from China. To date, I have only completed one modern drama from China (and not for lack of trying) and that is Rent a Girlfriend Home for New Year. But as of now, Boss and Me would totally replace that drama as the best cdrama yet, for me of course. This 33-episode drama was adapted from a web novel and stars Zhao Li Ying and Hans Zhang. I have never read the novel so I have no expectation whatsoever but I really really adore this drama as a standalone.
BAM tells the story of a lowly employee, Xue Shan Shan's romance with her boss, Feng Teng. Indeed, I would probably rename the drama as "Guidelines to date your boss" and that's precisely what the premise is. Shan Shan (Zhao Li Ying) is a simple and regular girl from the country who was drafted into a company because she has a rare blood type – Type AB Rhesus negative. The boss, Feng Teng (Hans Zhang) has a younger sister, Feng Yue who also possesses this rare blood type and it was the company's policy to give priority to those when considering new employees. And so when Feng Yue needed a transfusion during her delivery (she's having a baby), Shan Shan was called upon for blood donation. In appreciation, Feng Yue wanted to thank Shan Shan by bringing her home cooked meal to express her sincerity when the usual gesture Feng Teng would consider is a big fat check.
For a big boss, Feng Teng only eats packed food from home (LOL) and orders his secretaries to deliver the other set of packed food to Shan Shan. Because of the high profile deliveries, tongues start wagging and Shan Shan's colleagues are curious about her relationship with the boss. To escape the public eye, she hides on the balcony of the top floor and eats alone. What she doesn't realize is, that balcony is right outside Feng Teng's office albeit with dark one-way glass windows and binds. Now Shan Shan is a girl who loves her food and she always dig in with gusto. And believing herself alone on the balcony, that is precisely what she did. EAT! And really she was so adorable chomping down her food and her after-food mini self motivational dance. Feng Teng is not immuned to her cute and always watches her on the other side of the windows. In fact, he seems to develop a better appetite eating as she eats. It gets to the point that he is actually impatient if meetings drag on and interrupts with his lunch "appointments". LMAO.
At the baby shower party, Shan Shan having felt embarrassed by the constant attention brought by the lunch packs tells Feng Yue not to send them anymore. Feng Teng is unwilling to give up his "lunch dates", so he lies and keeps delivering lunch packs to her. When Shan Shan musters the courage to confront him, he lies that Feng Yue forgot to inform the chef before she left for Europe. And since she feels bad about having the secretaries deliver her food, she should come up to his room to eat. AHAHAHA. When she again tries to wriggle herself out of the arrangement, she ends up picking out food for him to compensate for her food.

Really, there's no arguing with the boss and frankly Shan Shan is no match for his negotiation skills. On the other hand, he takes great pleasure in pranking her. And plying her with food. Heh.
More time passes, a certain Yuan Li Shu makes an appearance. She is the daughter of Feng's household ex-nanny but currently a successful socialite and owner of a bookstore chain. More importantly, she grew up with the Feng siblings and harbours a one-sided crush towards Feng Teng. She quickly notices the growing attraction between Feng Teng and Shan Shan and is upset he would choose a nobody like Shan Shan. Even after Feng Teng and Shan Shan eventually started dating, she tries in many ways to insinuate the gulf in class between them.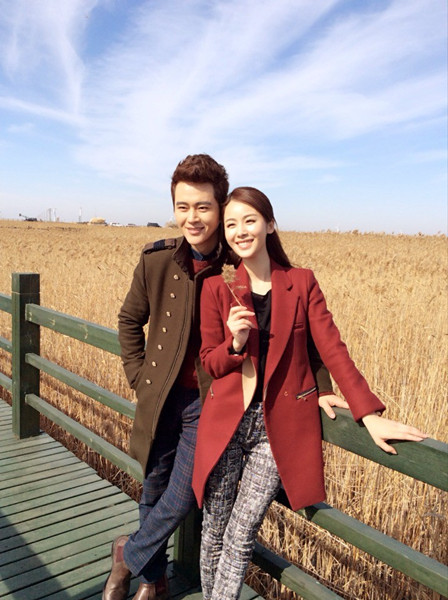 Feng Teng's best friend, Cheng Qi is a total opposite to Feng Teng's cool and aloof mannerisms. He is like a ball of sunshine, approachable, popular with the ladies, kind and not afraid to show it. He has been in love with Li Shu since young – the three of them were close friends from school days – but knows of her feelings to Feng Teng. Still, he is supportive and caring, but totally not above trying to win her heart.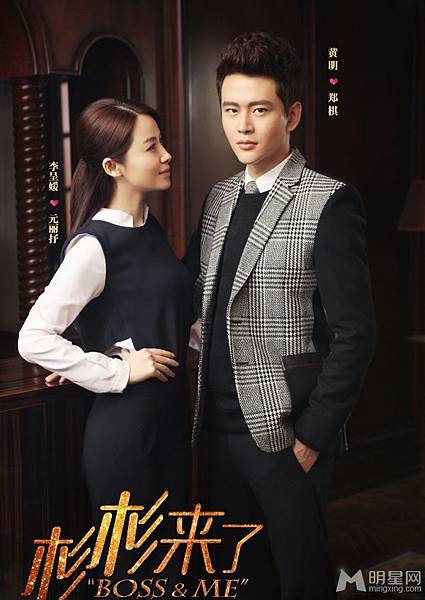 In the drama, Shan Shan is without a doubt the star of the show with the most developed character arc. And because we are always privy to her spoken and unspoken thoughts, this is really her journey to self discovery and self worth. She goes from an insecure girl who always second guesses her rich lover to a confident girl who is comfortable in her own skin. It can be quite frustrating to some viewers whenever she keeps doubting herself but I found it relatable and understandable. And because I know after every mistake she learns a little more about herself and continuously tries to improve. At one point she tells Feng Teng, "I may not be the one best suited for you, but I will work hard to be the best me for you.'
Feng Teng is not your standard cold rich heir. He is a smart, at times manipulative, confident and all and all quite the perfect guy. If there is a flaw, I would say that he speaks too little and is too unwilling to share. He is the kind of guy that broods over a problem, then quietly solves them. A lot of times, especially in the earlier part of the drama I felt that he gave way too many mixed signals when trying to solve things his way. Signals that confuses poor Shan Shan and compounds her already poor self-esteem. This is the first Hans Zhang drama that I finished and I thought he did well with the ultimately less developed character of Feng Teng. I do think he is much too thin that's all.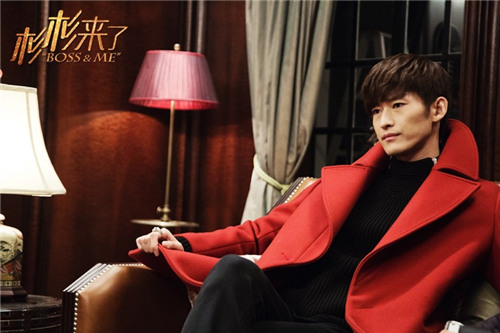 The thing I like about this couple is, apart from the explosive chemistry and generous skinship, how they always talk things through. Even though at times after frustratingly long misunderstandings, I like that Shan Shan would always ask directly when she is confused and unsure. Yunno, as opposed to tantrums and shoutings. Communication is always the key…and they always emerged sweeter and more in love than before. Therefore, misunderstandings are never drawn out for long and usually resolved in an understated but totally sweet way. Feng Teng always allows Shan Shan to grow at her own pace and encourages her all the way. And I love that he always seems so proud whenever Shan Shan makes a monumental decision on her own accord. He might be forceful in certain decisions but he always recognizes that she needs to be her own woman. And this is a far cry from the timid girl who always treads with caution around her boss in the beginning of the show.
I really do not want to say much about the loopholes in the show because I just love it so damn much. The story flows well, the soundtrack is fantastic, there is no jarring dubbings and we have side characters that are equally lovely. From the rich but humble Feng's family, Shan Shan's girlfriend cum love advisor Lu Xuang Yi to Shan Shan's strong and independent cousin sister

Liu Liu and Shan Shan's protective and loving family. Even when the story slows down somewhat in the last stretch, there are plenty of squee moments to satisfy the fans. And of course, the ending is just perfect.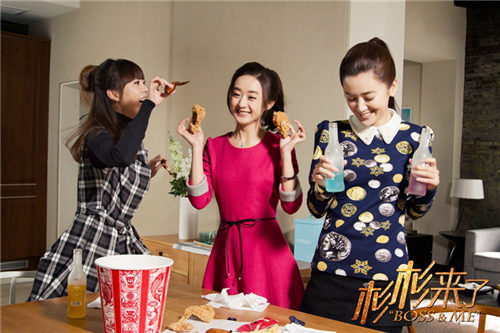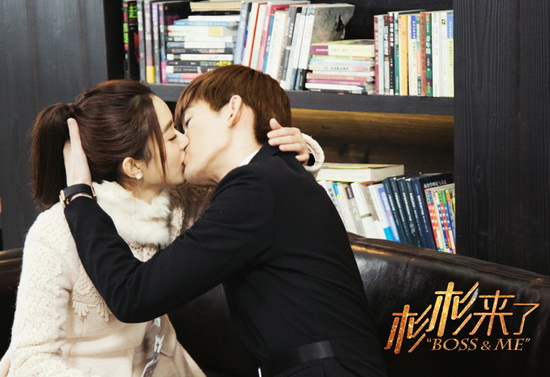 I suppose if would not do to ignore the ghastly drawn thick eyebrows for Shan Shan but Zhao Li Ying is so naturally cute despite them that I eventually got used to them. And there are the supposed time jumps that just do not make sense because the characters are in their winter clothing from the beginning to the end of the drama LOL. By and large, this is a wonderfully sweet drama, low on the angst, that I hope gets subbed so that more viewers can fall in love with OTP like I did.